Aphrodite Hills Covid-19 Golf Guidelines
If you are planning a visit to the popular Aphrodite Hills Golf Course and Resort in 2020-2021 you will likely need to follow some updated COVID-19 safety guidelines. For any customers booking a stay at our Aphrodite Hills Villa we would like to make available the current restrictions and rules of play.
Aphrodite Hills Resort now proudly holds the High Level COVID-SHIELD CERTIFICATION
The Private Certification Scheme "COVID-Shield" was developed with a focus on Health, Safety and Business Continuity. The scheme sets out basic requirements and procedures that Organization must implement for the prevention of the inflow or spread of corona virus disease, in the Organization's facilities. Covid-Shield is addressed to all companies that due to their activities favor association, hospitality and generally have public gathering places.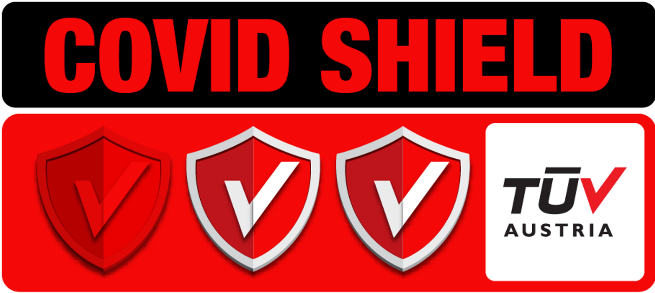 If you are visiting or staying at Aphrodite Hills Holiday Residences
For general resort and course COVID-19 guideance
Information About Travelling to Cyprus
The Cyprus Deputy Ministry of Tourism website posts regular updates for travellers surrounding COVID-19 protocol when traveling to the country. https://www.visitcyprus.com/index.php/en/cyprus-covid19-travel-protocol. Updates are also posted to the ministry's Facebook page: www.facebook.com/VisitCyprus.cy
For information about entering Cyprus and any requirements, application procedures and instructions, visit: https://cyprusflightpass.gov.cy